Promotion & Design Services In Rochester MN
Design lies at the heart of promotion and branding.
A great design is all about communication. Our design services will enable you to communicate with style and generate real business results.
National Fleet Graphics offers custom graphic design for any reason your business may need. Our design team has the credentials and experience to make effective visual solutions for your business.
Our designs services:
Logo Design
Image & Graphic Design
Ad/Social Media Design
Stationery Design
Branding Design
Print File Editing
Logos are a critical aspect of business marketing.
As the company's major graphical representation, a logo anchors a company's brand and becomes the single most visible manifestation of the company.
What makes a great logo design? | Design Services Rochester MN

A logo's primary purpose is to act as a representation of your business, event or team. Make sure it conveys the tone of your venture. Are you professional? Family-Friendly? Unruly?

Everyone know the swoosh, the golden arches and the apple without mentioning the companies they represent. A great design should be simple and easily recognizable. Sometimes change is a good thing, but for a logo its power lies in its longevity. Your logo should be simple enough to stand the test of time. Whether you want a logo for a team, a business or an event, your logo should work across all platforms. From online web graphics to T-shirts and printed materials, pick a logo that is easily adaptable to your needs.
First impressions count when it comes to attracting customers and evoking a response. Whether you bring your own design or let us do the work, we can provide you with the perfect promotional product to capture your audience's attention.
Our promotional product offerings include:
Apparel
Koozies
Bottle Openers
Pens
& Many More
Apparel whether you need uniforms for your sports league, matching shirts for a family reunion or branded pullovers for your employees, National Fleet Graphics can take care of your personalized apparel needs.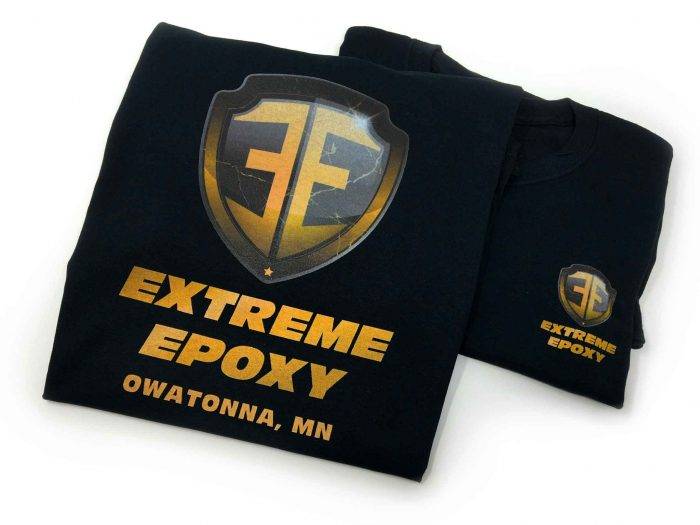 Direct to Garment
How it works: This printing method applies ink directly to apparel. Unlike screen-printing which can only apply one color at a time, direct to garment printing can use limitless colors within intricate designs. When laundering direct to garment printing, wash inside-out on gentle cycle. Tumble or hang dry. Do not dry clean.
Screen Print
How it works: This printing method applies ink rolled over a screen onto the shirt. The ink is placed onto the shirt only where the specific color of the design is intended to be placed and is set aside to dry. If there are multiple colors, each color is done separately.
Embroidery
How it works: a design is created and digitized to fit onto a piece of apparel with desired location and size. Once completed, the machine uses high speed threads to stitch the design into the clothing. This method is the most durable as well as time-consuming method to produce a designed apparel item.
Since 2001, National Fleet Graphics has been supplying customers with quality products at a competitive price, all in a turnaround time that can't be beat. Let us help bring your next project to life. We help businesses stand out from the crowd.
RECENT DESIGN SERVICES PROJECTS